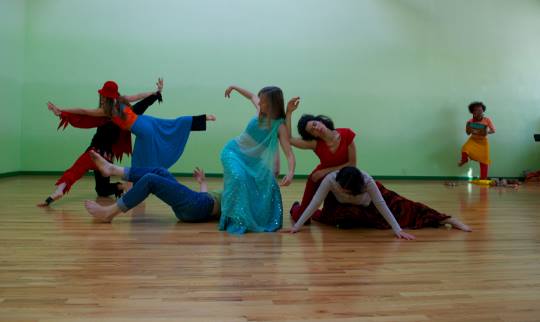 In our classes it is possible to move very gently and slowly, as well as athletically and acrobatically. Each person chooses to move as they are comfortable. It is about creating a dance that is fun and nourishing to you. The origin of Contact Improvization is based on improvising movement from a point of contact between 2 people  sharing weight. However, it has evolved to include contact with oneself and with the space, as well as energetic contact. I encourage people to learn some weight-sharing because it is an excellent tool for exploring physical collaboration, and ability to trust and depend on others as well as on oneself. The techniques we teach are about how to do that based on physics and anatomy. In addition, Contact is about connecting with one another —- how can we be more accepting, more curious, more adventurous, more at ease with ourselves and others? For me, Contact Improv is really a powerful way of connecting with oneself, the earth, and other human beings in a free-flowing, collaborative dance.
"Contact Improvisation is a dance that fine tunes your senses and wakes up your ability to listen and respond to what is happening in the moment. Partners are often moving in and out of physical contact while rolling, spiraling, springing and falling. They find ways to "enjoy the ride" and improvise while mutually supporting and following each others movements."  -Ernie Adams
Contact Improvisation: Moments of practice, with Irene Sposetti & Johan Nilsson
JAPANESE DANCE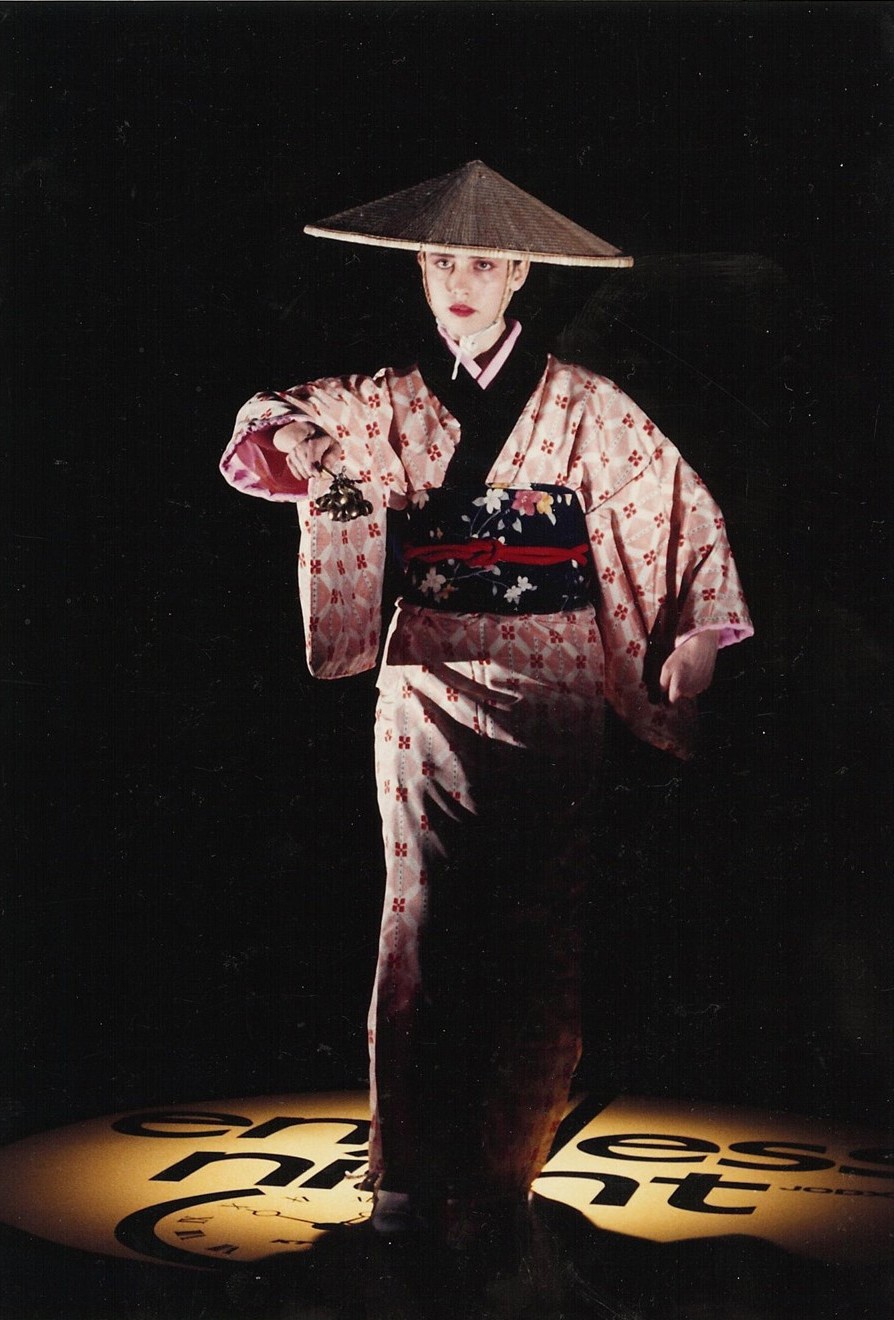 The traditional dance of Japan is highly stylized with a coiled power and majesty, as well as subtle expression of deep emotion.  The costumes, silk kimono and beautiful gilded fans, are important props that define the movement. Fans are used to represent a variety of things from sliding doors to umbrellas to cups of sake.
BALINESE DANCE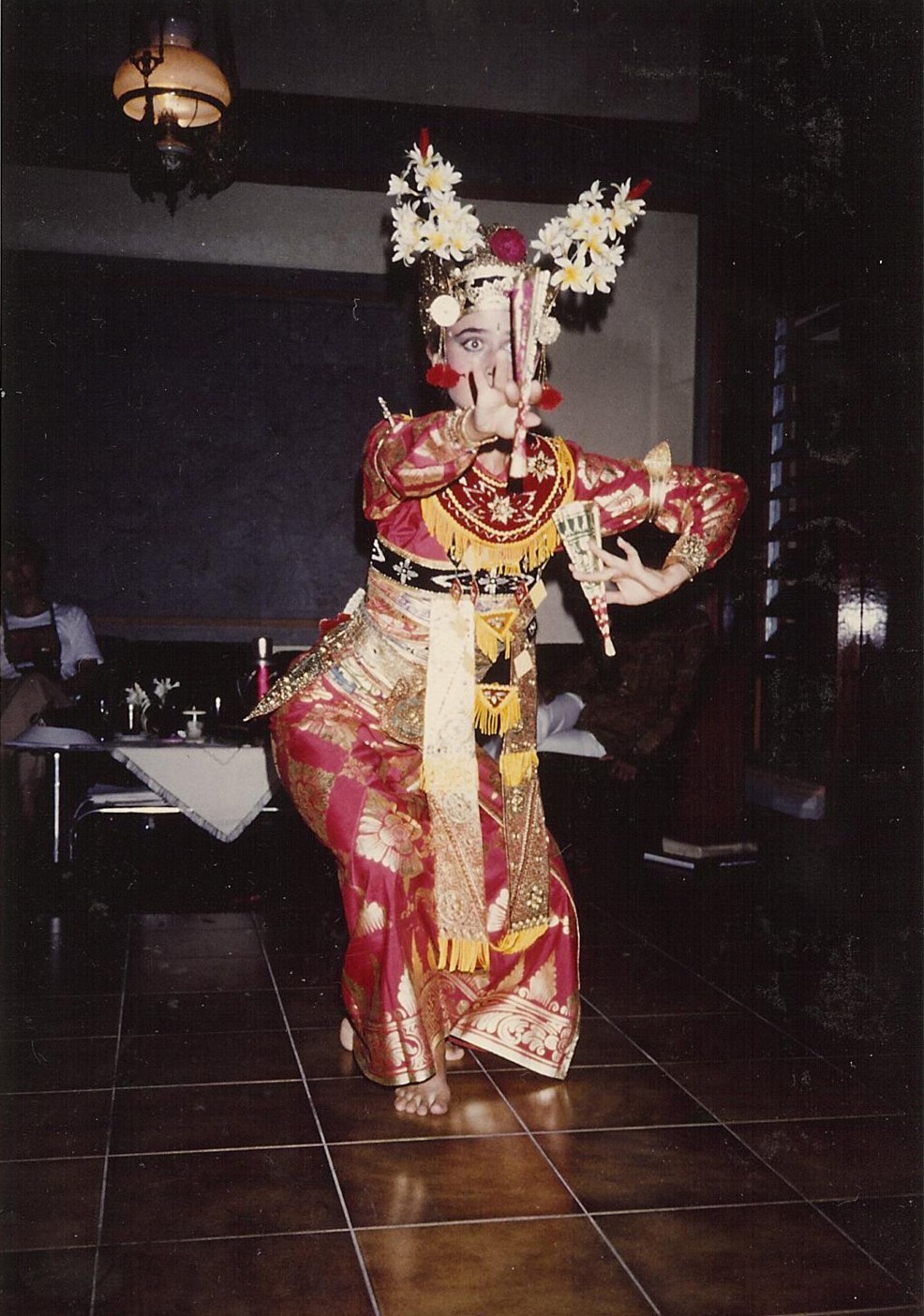 Bali has a highly developed artistic culture in which dance is central. This class will explore Bali's lively and sinuous dance forms famous for intricate hand and eye movements. The dances often narrate fantastical teaching stories and mythology such as the Ramana, the story of the great Hindu prince Rama.  
AUTHENTIC MOVEMENT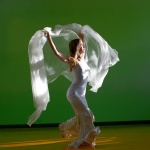 Authentic Movement is a quietly powerful and transformational movement form. It is almost formless — one person moves spontaneously, tuning into inner guidance, while another is a loving and mindful witness. There is great power in being seen — it allow us to more fully see ourselves. Authentic Movement can be playful, energetic, meditative, emotional, or even completely still. When we allow movement to flow naturally, the wisdom of the body tells us who we are. Authentic movement cultivates a sense of the inner witness, the ability to be present with oneself, to be aware. It is one of the most delicious movement practices I've ever experienced.
HEART BUTOH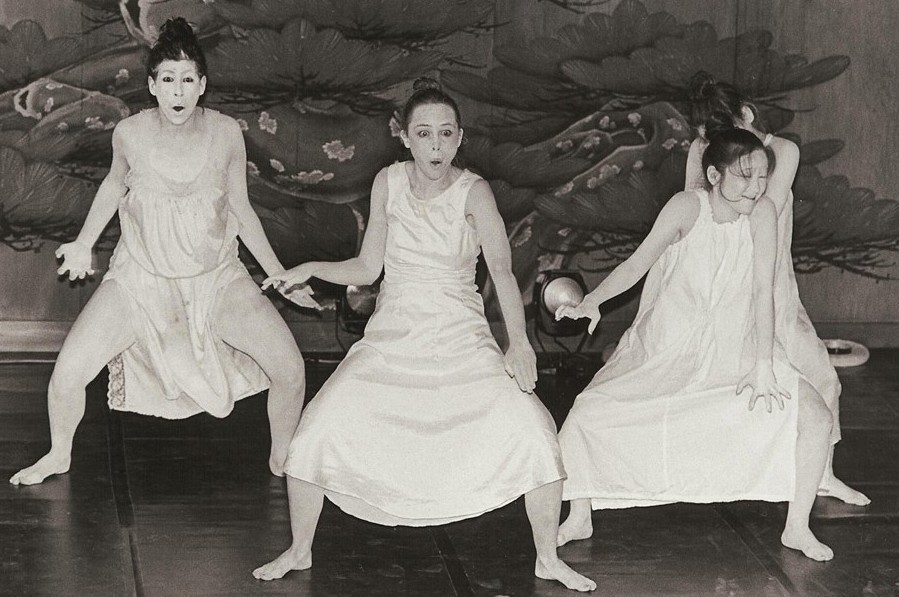 The heart of Butoh is the practice of delving into one's own inner landscape and releasing the dance that springs from the dancer's roots–bringing shadow into light and embracing the whole kaleidoscope of humanity. This phenomenal dance form cultivates sensitivity, the ability to sense one's own spirit and the spirits of others; to dance in intuitive harmony with and in counterpoint to others; to free the passionate, untamed impulse for creativity without bounds, the impulse to speak our truth through the body. When I teach Butoh the focus is on accessing our own inner light and creativity through movement, rather than imitating a teacher's style. While the class is guided through movements to explore, students are free to modify or depart from the movements to fit their physical needs or creative impulses. It is accessible for anyone — both experienced dancers and people with no dance background can broaden their creative repertoire.  The guidance is meant to inspire your journey toward your own expression and freedom.  
WORKSHOPS




Person Centered Expressive Arts
Do you want more ZEST, FUN and CREATIVE JUICES flowing into your life?
Do you want to access the INCREDIBLE INNER RESOURCES we all possess — courage, confidence, competence, creativity, compassion… and infinitely more…
Free artistic expression is a direct pathway to our inner power, vitality and boundless potential.  We all have intuitive guidance that lets us know unerringly what path to take — if we only remember to stop for a moment and listen. Expressive arts are a way to meditate, to come home to ourselves and discover our true feelings, our true dreams and our true path. No experience is needed…once allowed, self-expression comes naturally to all people. Art tells the heartening truth —- not about what our ego wants, but about what our soul wants. Thus expressive art is delightfully surprising, and always illuminates the wisdom and beauty within you.
Expressive Arts workshops offer opportunities to explore and play with movement, painting, vocal sounding, clay, drama and mask work, collage and other art media in order to make space for our soul's need for expression.